Recently I made a mid 19th century shift, that I mainly intend for 1840's. It is very simple, as the evidence I was able to find of Swedish shifts from that time indicates that they were still constructed in a very basic way, while many shifts in other countries had become more advanced.
This evidence is mostly doll's shifts from the 1850's and -60's, as there are hardly any extant ones for real people. As the rest of the wardrobes from which these doll's shifts come are very true to the fashion of the time, I suppose that the shifts must have been as well.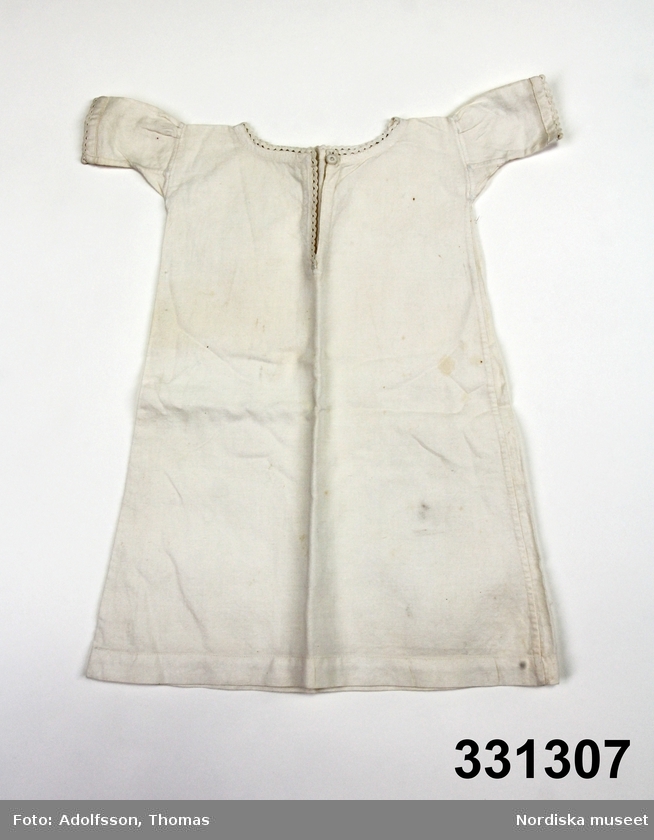 The rest of the wardrobe here.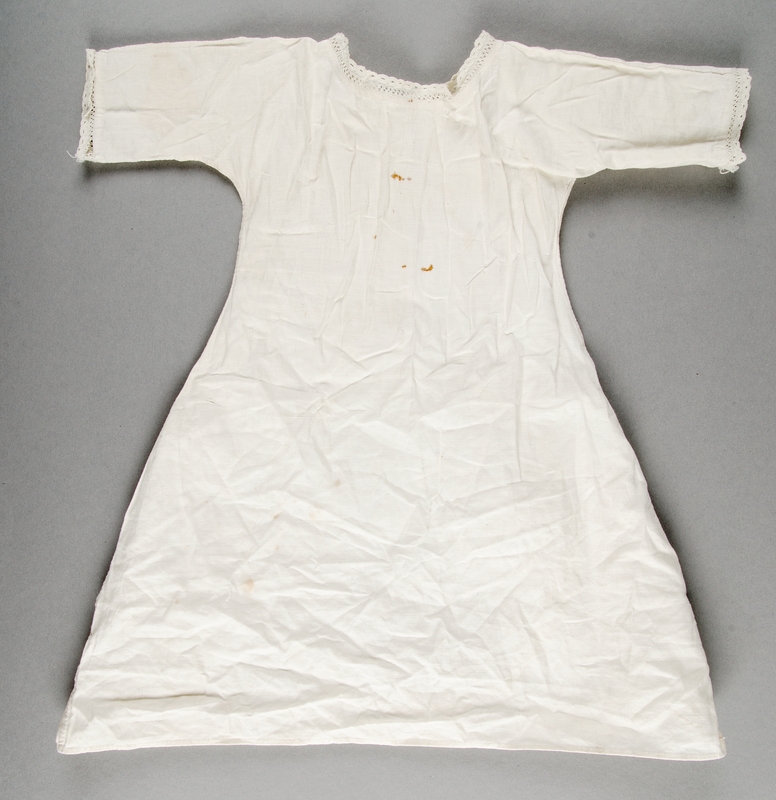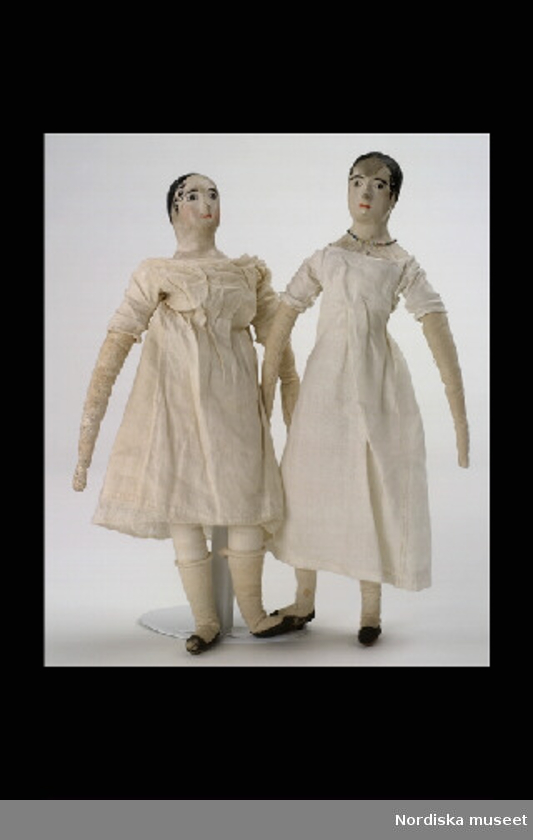 I would have preferred a linen shift, as that would have been most common, but I didn't want to use any I had in my stash, as I have other projects in mind for some, and others are not in appropriate weights. Instead I used an old cotton sheet I once got in a charity shop.
The shift is constructed from rectangles, squares and triangles, the same way shifts and shirts had been made since before the Middle Ages. There is no shoulder seam, and one of the side gores are pieced from two halves.
I used back stitches for joining the pieces, slip stitches for felling seams and hemming the neckline and sleeves. The bottom hem is sewn with running stitches and a back stitch every now and then.
For closing the slit in front I made a thread button. It has a base of waxed, thick cotton (linen could also be used) thread, as many originals do. It should hold up well in the wash. Wavy braid is used as trim. You see it used in many Swedish mid century petticoats, and I've seen it on doll's shifts from both Sweden and other countries, and at least one extant woman's chemise from the States. I think it's more than plausible here as well. It should survive laundry better than most kinds of lace, while still adding a bit of elegance.
The shift reaches to just below my knees – I'd have liked it a bit longer, but this is what the fabric allowed me to do without adding shoulder seams. And can I say again how much I like that button? :)